We are starting to get some fabulous delegates and presenters expressing interest in APE 2018. Registration before June 30 is a great way to go…
Robert Pirsig died recently. His classic Zen and the Art of Motorcycle Maintenance was rejected by 121 publishers before the 122nd agreed to publish with very low expectations. Vision is obviously a scarce commodity among publishers! It is good to reflect on how Robert Pirsig changed our relationship with technology. Images of Zen sometimes come to me just when yelling at the computer.
A guy who has something i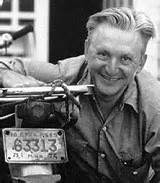 n common with Pirsig  is Phil Weber.  He started sending out bills for his wife's anaesthetic practice around when his first son was born nearly three decades ago. He has  grown it into a successful and customer focussed medical billing company.
At APE 2018 we can share past and future visions! Less than 250 sleeps – now that is a vision to keep in mind.